How to: Care for your salt water pool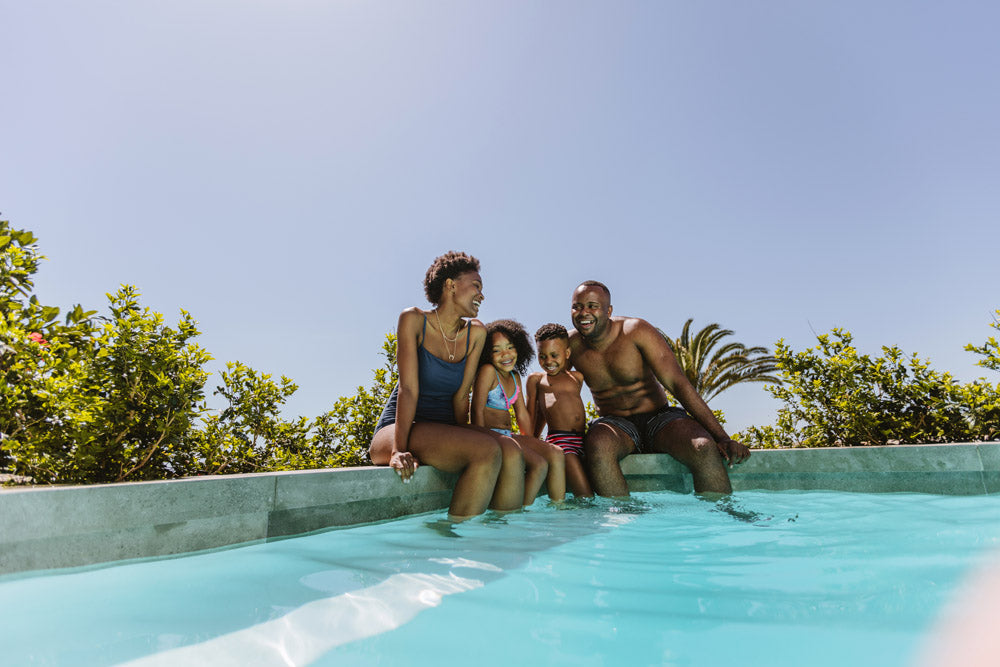 Need more help?
Live chat
Chat live with an HTH® Helpline expert.
Chat now
Call us
Prefer to call us?
We've got someone standing by daily from 9 a.m. – 7 p.m. ET, Monday – Friday
(866)-HTH-POOL
Although your salt chlorine generator is producing your routine sanitizer (chlorine), other important pool care issues still need your attention. The same Pool Care Program recommended for traditional chlorine pools is also applicable to a pool using a salt chlorine generator for sanitization. Ideal ranges should still be maintained for proper water balance. In addition to using our full line of products for your pool, HTH® Pool Care has introduced products that can assist you with specific salt pool care needs.
Step 1: Test & Balance
Along with testing, the first step in maintaining safe, sparkling clear water is to balance your water. Balanced water prevents corrosion, etching, equipment damage and scale buildup.
Step 2: Sanitize
Your salt chlorine generator is providing routine sanitization with the chlorine it is producing. However, there must be salt present in your water for the generator to create chlorine. Please refer to your manufacturer's directions for further instructions.
Step 3: Shock Weekly
HTH® Shocks are compatible for use with salt chlorine generator pools and will help maintain calcium hardness in pool water.
Step 4: Prevent Algae
All HTH® Algaecides are compatible with salt chlorine generator pools. We know one of the biggest concerns is making sure that products can be used with your salt chlorine generator. HTH® products are compatible to use—since your pool is still a chlorine pool—with the chlorine generator rather than added through tablet, granular or liquid. Balancers, clarifiers, and algaecides are particularly important to continue to apply to your pool. Since your pool is still a chlorine pool, HTH® products are compatible to use for maintaining crystal clear water. Although your salt chlorine generator will keep your pool water sanitized, it does not address the balancers, clarifiers, and algaecides that are important in maintaining a healthy pool.
As always, we're here to help. If you have questions, contact our help line at 1-866-HTH-POOL or talk to our experts with our live chat!
Caution
Please read the following important reminders before adding pool chemicals to water:
• NEVER mix products together or dissolve before use.
• ONLY enter pool when FAC levels are below 4 ppm to prevent risk of bodily harm.