Spa and Pool Water Testing App
Now with more accurate results from Google Cloud Vision Technology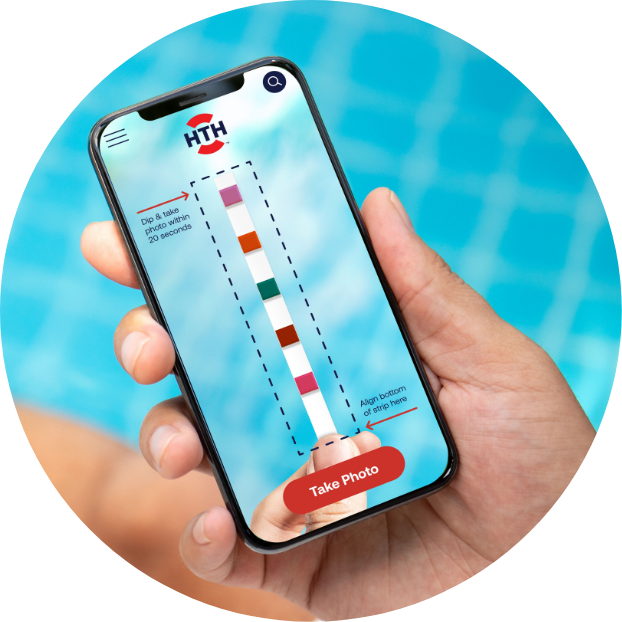 Pool & spa care is in the palm of your hand with the new HTH® Test to Swim™ App. Get quick, accurate test results plus personalized recommendations to make weekly water care easier and more convenient
than ever.

When you download the HTH® Test to Swim™ App, testing your swimming pool or hot tub water isliterally a snap. Simply take a photo of your HTH® Pool Care 6-Way Test Strip in the app, and we'll give you accurate results and personalized recommendations in seconds—or just use our pool or spa interactive color chart to match your Test Strips.

Create a myHTH account to save your water test history. Access your myHTH account from the HTH App or our website and review previous test history and keep track of your favorite HTH® product all in one place. It's like having a personal pool care assistant—wherever and whenever you need help!
With our innovative products and resources, HTH® Pool Care is on a mission to help you minimize the unpredictability in pool and hot tub water care. Spend less time guessing and more time splashing in brilliantly clear water with HTH®!
Need more help?
Live chat
Chat live with an HTH®Helpline expert.
Chat now
Call us
Prefer to call us? We've got someone standing by daily from 9 a.m. - 7 p.m. EST.
(866)-HTH-POOL