Easy pool care,
designed with you in mind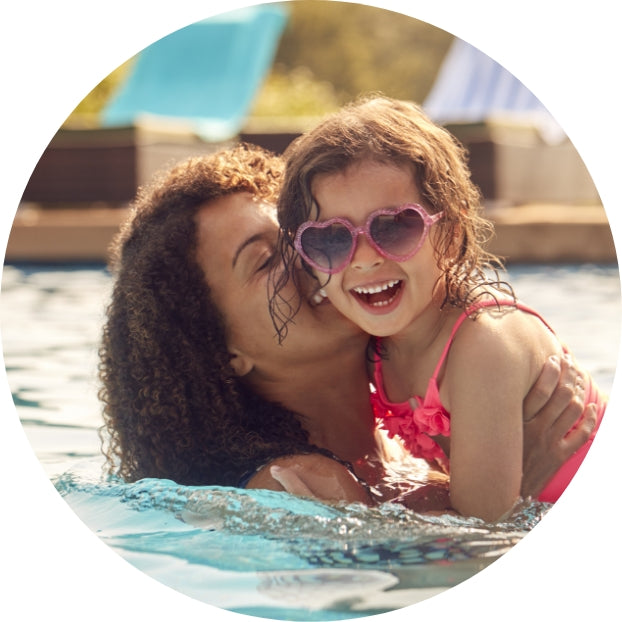 Need more help?
Live chat
Chat live with an HTH® Helpline expert.
Chat now
Call us
Prefer to call us?
We've got someone standing by daily from 9 a.m. – 7 p.m. ET, Monday – Friday
(866)-HTH-POOL
90 years of providing safe, clear pool water.

HTH® is the partner you can count on for all things pool water care. For nearly 10 decades, we've made it our mission to keep your pool and spa water clean, safe and brilliant by providing the very best pool water care products.

The enjoyment of hearing a child's laughter as they practice their cannonball or hosting friends for a relaxing afternoon at the pool is what it's all about. We want to ensure you keep making those memories, so whether you are a beginner or a pro, you can rely on us to be your go-to DIY pool and spa water care partner.
Our mission
To be your reliable partner
Your enjoyment and safety is our priority. Since 1928, we have provided the experience and the know-how to help you at every step of your pool or spa water journey.

To offer a great chlorine alternative
The brilliance and chemistry of Cal Hypo helps you minimize unpredictability when caring for your pool water.

To be your complete solution
Our complete range of products gives you everything you need to balance, sanitize and treat your pool or spa water, ensuring it is ready whenever you are.

To be the easy-to-use brand
We provide easy-to-use products that put you in control of your pool water care. In short, we make it easy to take it easy.
As always, we're here to help. If you have questions, contact our help line at 1-866-HTH-POOL or talk to our experts with our live chat!
Caution
Please read the following important reminders before adding pool chemicals to water:
• NEVER mix products together or dissolve before use.
• ONLY enter pool when FAC levels are below 4 ppm to prevent risk of bodily harm.