Match your test strips
After you've tested your water, use our interactive chart to get quick and accurate recommendations. Simply match the results on your HTH spa™ Test strips to the color-cored chart below. Select the color box for each chemical and then click Get Results. That's it!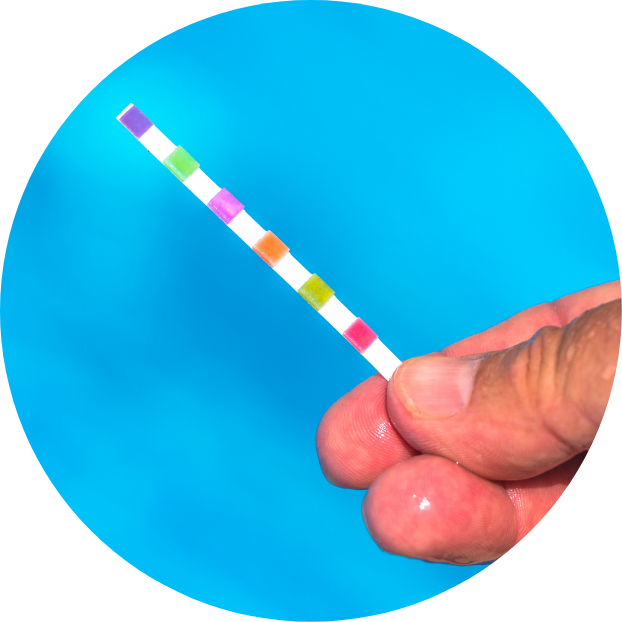 Need a refresher before matching your test results? No problem! Refer to the quick tips below. For a deeper dive, visit the HTH spa™ Test Strips product page. And don't forget, if you have a myHTH account, you can store your test history and keep track of your favorite HTH® products.
HTH spa™ Test Strips: Quick Tips
1. Make sure your pump is running.
2. Dip test strip into water approximately 18 inches or up to your elbow.
3. Wait 15 seconds and remove the strip with pads facing up.
4. Hold strip level for 20 seconds—you'll see results right away.
Need more help?
Live chat
Chat live with an HTH®Helpline expert.
Chat now